Advance your career with a British degree. Get an MBA online!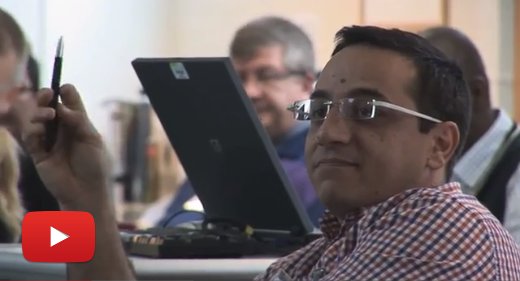 Why an MBA Online?
Do you want a higher salary? How about better career opportunities? Or maybe you want to sharpen your skills and acquire more knowledge to help you at your current job but you don't have the time and money to pay for a traditional MBA programme.
Worldwide recognition
Now you can study online for an MBA and get a degree from the University of Cumbria which is duly accredited by the British Government and whose degrees are recognised worldwide.
Online MBA Ranking
In the Guardian University Guide for Business and Management Studies (2011), the University of Cumbria is ranked in top three higher-education institutions in the North West of England.
Free Trial
By filling the form on this page you will receive our free course catalogue. You may also be selected to receive a free trial account. (Due to high demand, we can only offer trial accounts to a few selected potential students.)
A blended approach
Our Online MBA in Leadership and Sustainability in an exclusive partnership between the University of Cumbria and Robert Kennedy College offers you a chance to study for an MBA online and get the benefits of a regular MBA programme in combination with our one week residency in Ambleside, United Kingdom.
Leadership and Sustainability
The MBA programme in Leadership and Sustainability creates individuals who have the ability to be foresighted, and actively engage with their environment to transform ideas into reality.
Our online MBA can act as a catalyst to your business knowledge, and infuse new perspectives into your professional goals.
Do you want to learn more about the Online MBA in Leadership and Sustainability programme? Please fill in this form, to receive our free course catalogue.
Feel free to contact us by phone at +41 844 007 007 or email with any questions you may have about the programme and the admission process.